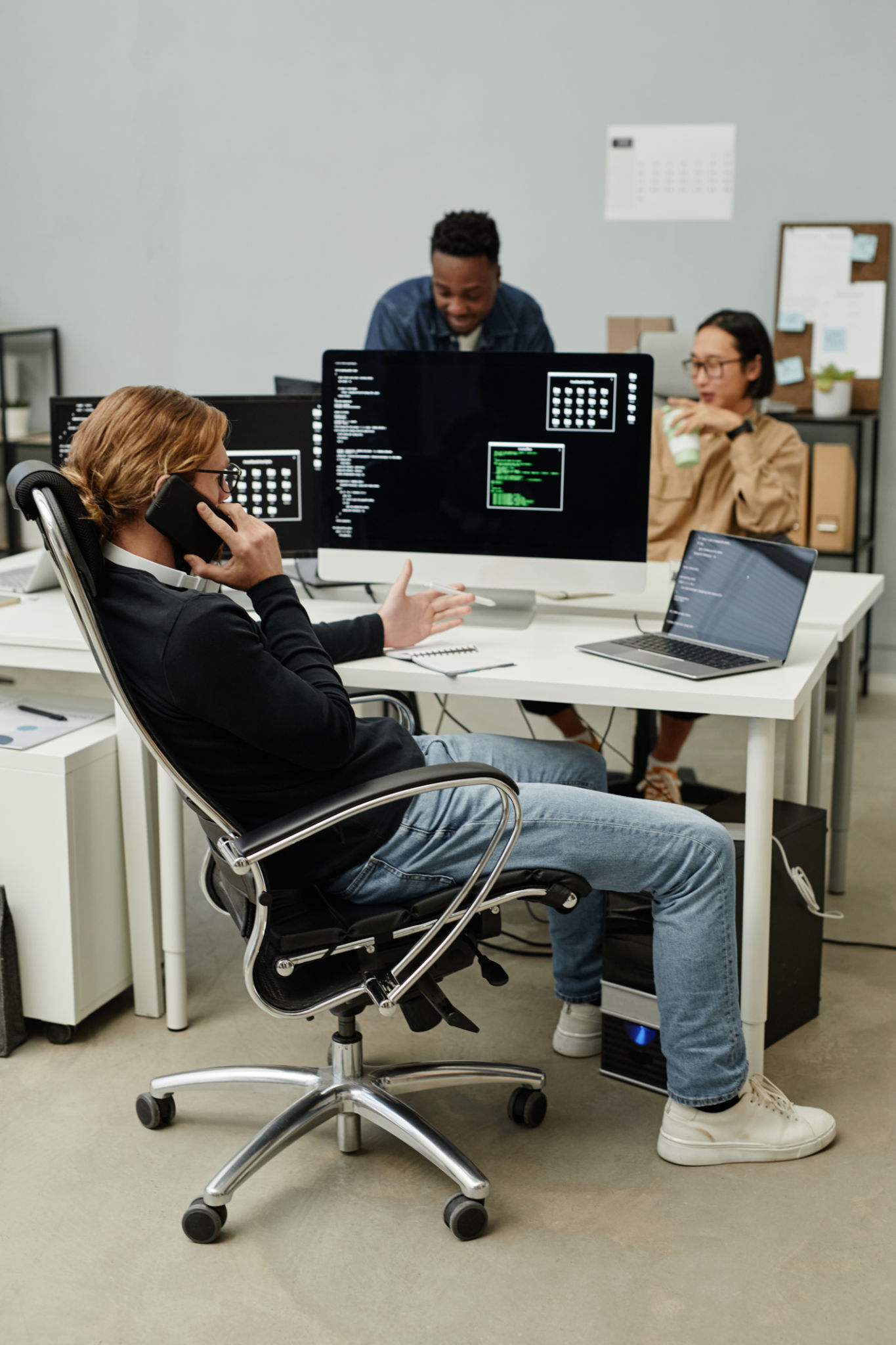 A well-designed website not only boosts your online visibility but also fosters growth opportunities. But what exactly constitutes a "strong web presence"? Let's explore the essential elements that make up an impactful website and how our custom web design services can help you achieve it.
Attracting and engaging customers begins with an eye-catching website that leaves a lasting impression. Our expert Web Specialists understand the importance of aesthetics and usability. Through a meticulous design process, we create visually appealing websites that resonate with your ideal customers. With clear and intuitive navigation, visitors can easily find the information they seek, promoting a seamless browsing experience.
Compelling content is the lifeblood of any website. Our Web design Specialists take the time to comprehend your business thoroughly, enabling us to craft content that resonates with your target audience. By addressing their pain points and offering valuable solutions, your website will not only attract more visitors but also convert them into loyal customers.
In the dynamic world of the internet, staying up-to-date is crucial. We empower you with an easily manageable website, allowing you to swiftly update content and adapt to changing trends or product offerings. This agility ensures that your visitors are presented with the latest information, encouraging them to return frequently.
Communication is the cornerstone of excellent customer service. Our Web Specialists have honed their expertise in providing outstanding client communication. Through live chat or email, we offer prompt and personalized assistance, ensuring that your clients' concerns are addressed promptly and professionally.