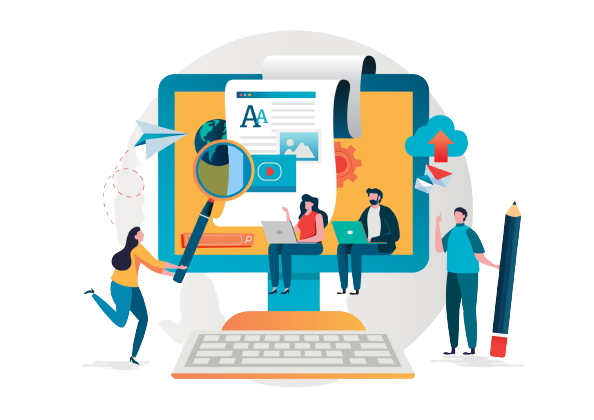 According to a recent study, small businesses with blogs generate 126% more leads than those without, and 82% of customers feel more positively about a company after reading original content.
Content marketing is essential for effective digital marketing! With the ability to double website conversion rates as well as increase brand awareness and website traffic, content marketing is crucial for boosting your company's revenue.
SEO Master Worldwide will guide you through the entire procedure of content as well as article writing services. As part of our content marketing service packages, our pros develop a content strategy through analysis, SEO research and ideation then produce, edit, and promote our bespoke content for your organization. SEO content writing services involve creating high-quality and relevant content for websites, optimized with keywords and other on-page SEO techniques, to improve the website's search engine rankings and attract organic traffic. SEO Master Worldwide has you covered on everything from blog posts to website text, digital graphics to videos. According to one survey, content marketing delivers more than three times as many leads as outbound marketing while spending 62% less. As a result, if you don't currently have a content marketing team, think about adding one now!