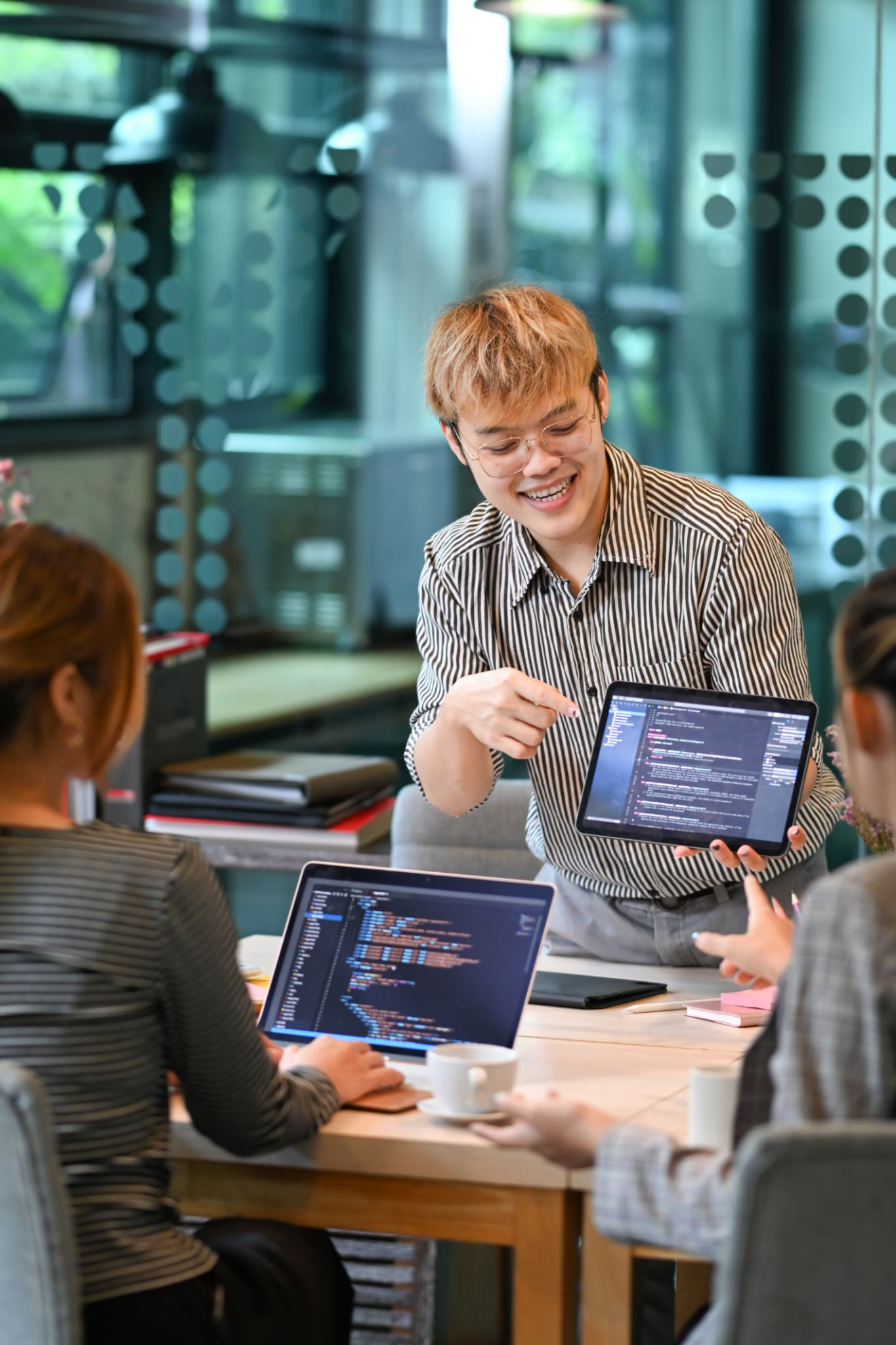 Goal-Oriented Consultation: We begin by understanding your website's objectives and identifying your target audience. This helps us strategize and implement the best approach to achieve your desired results within a specified timeframe.
Creating an Interactive Wireframe: Our team will develop a wireframe for your website, and we welcome your inputs and feedback throughout the process. This ensures that the final design meets your expectations and aligns perfectly with your vision. Additionally, we establish a style guide that ensures consistent branding and efficient image retouching.
Efficient Site Development: Based on the approved design document, we proceed with website development using a robust content management system. This makes updating and adding pages a breeze, giving you more control over your content.
Intuitive Navigation: Our web design experts craft an intuitive and user-friendly navigation system, making it easy for visitors to find what they need swiftly. This seamless experience keeps potential customers engaged, reducing bounce rates, and increasing conversion rates.
Page Loading Speed: Slow-loading websites are detrimental to user experience and SEO. Our New Orleans web design services prioritize optimizing page loading speed to keep visitors engaged and satisfied.
Keyword Integration: We strategically integrate relevant keywords into your website's content to improve its visibility on search engines, enabling potential customers to discover your business effortlessly.